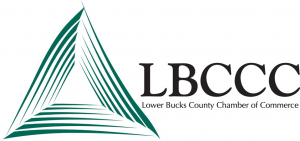 The Lower Bucks County Chamber of Commerce has announced the winners of the 2017 Champions of Commerce Awards.
The eight winners were nominated by their peers for "making a difference where we work, live and learn. A committee made up of accomplished business people selected the winners.
"It was overwhelming to see the number of impressive nominations received. The eight winners selected truly exemplify the meaning of Champion in their respective categories as seen by the impact that their dedication, drive, and focus has made on the community," said Amy M.B. McKenna, president & CEO of the Lower Bucks County Chamber of Commerce.
The 2017 Champions of Commerce three-course dinner ceremony will be held Thursday, November 30 from 6 p.m. to 9 p.m. at Pen Ryn Estate in Bensalem.
Below are the 2017 Champions of Commerce Award winners:
Community Service Champion of Commerce
Casey Schaeffer
Economic Impact Champion of Commerce
Penn Community Bank
Emerging Technologies Champion of Commerce
Simple Fuel
Entrepreneurial Spirit Champion of Commerce
Donna Irene Allen, Publisher & Editor of Times Publishing Newspapers, Inc.
Non-Profit Champion of Commerce
Credit Counseling Center
Quality of Life Champion of Commerce
Shea Cialella
Start-Up Champion of Commerce
Andale Latino Grill
Work Force Investment Champion of Commerce
Specialty Ring Products