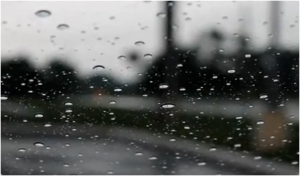 The region could be in for some potentially damaging storms Wednesday afternoon and evening.
Forecasters at the National Weather Service's Mt. Holly, New Jersey office warned of two potential lines of strong thunderstorms that could move through Wednesday afternoon and early evening. The storms could bring damaging winds and gusts in excess of 60 mph, lightening, hail and flooding in areas with poor drainage. Some parts of the region could even see the risk of a tornado.
"What's the saying? March comes in like a lion and goes out like a lamb? Well, this first day of meteorological spring will certainly roar like a lion," forecasters said.
The storms are expected roll in on a winter day where the high temperature is predicted to be near 75 degrees.