WE CARE LEGAL SERVICES
(1-855-LAW-FAMILY)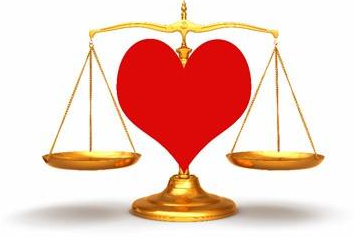 Available 24/7 for Divorce, Child Custody, Support, Protection From Abuse, and Adoption Assistance.
www.WeCareLegalPa.com.
Always a free consultation.
By Jan Grossman, Esq.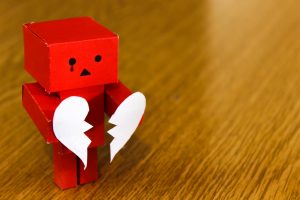 It's wedding season and our WE CARE LEGAL SERVICES family lawyers (1-855-LAW-FAMILY) are wearing their cupid wings and are full of the romantic spirit, constructing loving pre-nuptial agreements for forward-thinking couples who want to take charge of their own financial destinies. These stingy couples don't want us lawyers getting rich off of them if they ever break up in the future. They also don't want to go through years of legal family drama and high emotional stress if a break-up occurs. And since the divorce rate 50%, it's a coin flip that their pre-nup will come in very handy and save them from future legal disaster.
**FOR THOSE OF YOU MARRYING COUPLES, WHO DON'T BELIEVE IN PRE-NUPS, GUESS WHAT! YOU HAVE ONE ANYWAY. IT'S CALLED THE PENNSYLVANIA DIVORCE CODE, ALONG WITH THOUSANDS OF PAGES OF LEGAL OPINIONS, FINE PRINT, STATE RULES, LOCAL COUNTY RULES AND LOCAL COUNTY UNWRITTEN TRADITIONS.**
This original "default pre-nup" was constructed thirty-five years ago by a bunch of mostly old or middle-age, Christian, white male legislators, now, all dead or retired, who will never know your unique needs, economic circumstances, or life philosophy. At the time your "default pre-nup" divorce law was created, these legislators were assisted in this law's creation by, guess who; Family Lawyers. Absent a pre-nup, when you sign for a marriage license, you're signing this Medieval Pennsylvania Marriage Contract. This divorce law has worked out great for us family lawyers. It gives us thousands of things to fight over, while we bill you for every phone call, fax, letter, email, etc., but, not always so great for our divorce clients.
Pennsylvania's ancient Divorce Code has been called the poor people's pre-nup, because it is a misconception that "only rich people need pre-nups." Nothing could be further from the truth. Whether there is great wealth or modest marital property, there is almost always a house, retirement, savings, vehicles and/or debts to divide.
THE COST OF A REASONABLE PRE-NUP IS MUCH LESS THAN THE FLOWERS I'VE SEEN AT SOME WEDDINGS. Some divorces can cost as much as two weddings with 200 guests at Bucks County's fanciest, most froufrou Country Club (including a 12 piece orchestra, open top shelf bar, shrimp fantasy, lamb chop appetizers and mashed potato volcano and flowing gravy lava). But, before you marry, you are calmly dividing things up while you are still deeply in love, sharing affection and communicating unselfishly.
WHAT CAN PRE-NUP COVER? ANYTHING ECONOMICALLY YOU CAN IMAGINE, SUCH AS:
*Division of currently owned or future-acquired property
*Excluding certain property from the marriage
*Protection of current and future business interests
*Retirement protection and division.
*Protection of collectibles and family heirlooms
* Amount and length of Alimony or Support (or no Alimony and Support)
*Protection of a disabled spouse.
*Accounting for changed circumstances due to children
*Life insurance protection.
*There is absolutely nothing of a financial nature that cannot be put in a pre-nup. The only limit is the creativity of the parties.
Pre- nups can be time-limited or they can last forever. If you are happily married, a couple can rip up the pre-nup whenever they want to. The only things you can't put in a pre-nup are issues about child custody or child support. Those issues must be dealt with at the time they arise, in the child's then current best interest.
BUT A PRE-NUP WILL DETRACT FROM THE MAGICAL FEELINGS OF WEDDING PREPARATION AND ETERNAL ROMANCE!…… NOT THE WAY WE DO IT!
Our engaged clients are encouraged to approach a pre-nup with the spirit of "How can we lovingly provide for my fiance in the future?" not "How can I stop my fiance from taking all my stuff?" At WE CARE LEGAL, 1-855-LAW FAMILY, we review our client's current assets, project forward in time as to where their financial goals and expectations are, and then ask our clients to consider the level of self-protection and sharing they FEEL comfortable with. The word "FEEL" is not a legal term, but rather an acknowledgement that this is not your basic cut and dry legal transaction, but the first of many financial decisions this loving couple will be making together. The attached video is an example of how not to approach the situation.
If you are getting married, or if you have friend or relative who is, please consider contacting us at 1-855-LAW FAMILY. We will give you an immediate no-cost, private consultation and answer all of your questions. We can have a pre-nup ready for signature very quickly. (Our fastest turn- around time was four hours the day before a destination wedding.