WE CARE LEGAL SERVICES
(1-855-LAW-FAMILY)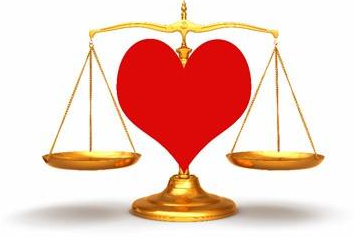 Available 24/7 for Divorce, Child Custody, Support, Protection From Abuse, and Adoption Assistance.
www.WeCareLegalPa.com.
Always a free consultation.
By Jan Grossman, Esq.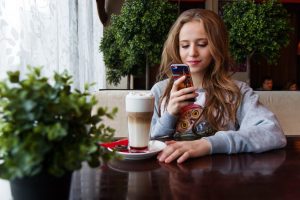 Think being a victim of revenge porn only happens to celebrities like Blac China, Kim Kardashian, or Paris Hilton? Think again. The online posting of sexually explicit content involving an ex-partner has been used as a harassment tactic in custody and divorce cases in Bucks County and across the country. In 2015, the Pennsylvania legislature addressed the issue, passing what is known as Pennsylvania's "Revenge Porn Law."
The law attaches steep penalties to anyone who publishes sexually explicit content featuring an ex-partner, if done without the ex-partner's consent and with malicious intent. Under the law, if Rob Kardashian lived in Pennsylvania, he would face a $5,000 fine and up to 1 year in prison. The penalties are even steeper if the person who appears in the porn content is a minor: that publisher could face a $10,000 fine and 10 years in prison. Extra penalties are incurred if the content is shared with a minor. In addition, the publisher of child revenge porn could face other charges under other laws (think: possession of child pornography).
In practice, the use of Revenge Porn against the other party in a custody or divorce case is simply bad strategy. In custody matters, the use of revenge porn is almost never effective against a co-parent. In fact, most judges would not even let it come in as evidence. This means that threats like, "I'll send them your video and they'll take the kids away from you," are pretty much empty threats. In some cases, such threats even reflect negatively on the person making them in terms of the court's perception his or her ability to successfully co-parent.
In divorce cases, threats by one party to use explicit media against the other party in order to achieve some economic gain, such as "If you don't drop your claim to alimony, I'll send your pictures to everyone you know," could result in criminal charges such as extortion or blackmail. The victim also has a number of civil remedies available, such as filing a petition for emergency injunction forbidding the publication of the media and ordering the return of all media files to the victim.
Has your ex-partner threatened to post explicit pictures or videos of you online or sent them to others without your consent? If so, you should immediately seek legal advice to determine your rights under Pennsylvania's Revenge Porn Law. At We Care Legal Services, consultations are always free. Call us right away at 855-529-3264.