WE CARE LEGAL SERVICES
(1-855-LAW-FAMILY)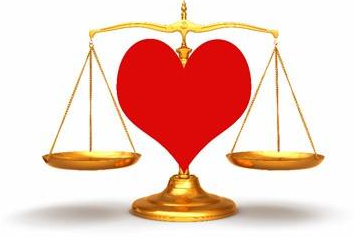 Available 24/7 for Divorce, Child Custody, Support, Protection From Abuse, and Adoption Assistance.
www.WeCareLegalPa.com. 
Always a free consultation.
https://www.youtube.com/watch?v=9BugevhS9BE&feature=share
By Jan Grossman, Esq.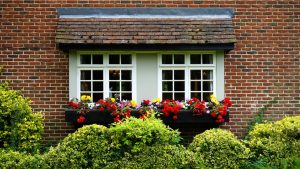 This is one of the most common problems our new divorce clients bring to us. It's scary to reach out to a lawyer to discuss divorce, especially with the stress of your spouse in your face 24/7. Just making that first lawyer-call can be an admission to yourself that "it's finally over," as well as the beginning of what we all fear is a frightening, expensive, gut-wrenching journey. So many questions; So much of your life on the line. At WE CARE LEGAL SERVICES, 1-855-LAW-FAMILY, here are the most frequent questions our clients ask about their home at our no-cost divorce intake, along with our usual answers.
MY NAME IS ON THE DEED, IF I MOVE OUT, WILL I LOSE MY HOUSE?
Never! Physical presence has zero to do with house ownership. However, once you leave, an unhappy spouse may not clean the house, make repairs, pay bills, or keep the mortgage current. Also the spouse left behind can sell off marital property. Once you file for divorce, the court can issue an order preserving and protecting marital property. Unless you are in an emergent situation, it is usually better to file for divorce before you leave, so an attorney, working with the courts, can preserve the marital residence, its contents , and divide the house bills.
IF I MOVE OUT AND LEAVE MY PET BEHIND, CAN I GET MY PET BACK?
Not necessarily. Courts in Pennsylvania view pets purchased during the marriage as just another piece of marital property. (Hint: Exes can be spiteful and vengeful) The spouse left behind can legally sell the pet, give it away, have it euthanized or hide the cat with a relative. Usually the spouse leaving the pet behind, has to bargain property for property to get their beloved pet back. If you love your pet, plan ahead with an attorney to protect your pet and preserve your rights.
I LOVE MY HOUSE AND WANT TO KEEP IT. WILL THE COURT MAKE ME SELL MY HOME IN A DIVORCE?
First, no judge wants to get involved in how you and your spouse dispose of your home. And, in Bucks County, only about 5% of house decisions ever get to a judge. What happens to the marital residence depends on many factors. Who owns the title? Whose name is on the mortgage? Is the house in the black or under water? Who can afford to keep the home after divorce? Who wants to keep the house? Who is getting custody of the children? Who can afford to refinance? Believe it or not, in most divorces this issue seems to work itself out.
IF I LEAVE MY CHILDREN WITH MY EX AND MOVE OUT, WILL IT EFFECT CUSTODY LATER ON?
Except in emergent situations, don't move out and leave your kids behind if you are hoping to have primary or 50/50 custody down the line. Bucks County judges are not "pro-mother" or "pro-father," but they can be pro status quo ,if one parent has been successfully raising the kids over time. Before you leave, you can obtain a order dictating the custody schedule in advance before you move out. Also, the day one parent leaves the kids behind, they are immediately responsible for child and spousal support if the other parent files for it.
IF I MOVE OUT OF THE HOUSE THAT I JOINTLY OWN, CAN I MOVE BACK IN OF I WANT TO?
So long as there is no court order keeping you out, you are legally free to re-enter or move back in whenever you want to. Even if your Ex has changed the locks; even if your Ex has moved in all of your in-laws, even; even if your ex has moved in their new significant other, and even if your Ex has rented out rooms to boarders. As a precaution in these situations, call the local police for a "domestic stand-by," consult with an attorney, and be sensitive to the emotions of any children in the middle of such an event.
MY EX IS DRIVING ME CRAZY. HOW DO I GET MY EX OUT OF MY HOME IF WE ARE JOINT OWNERS?
There are only three ways to make this happen:
1. Obtain a Protection from Abuse Order if your Ex is violent or threatening violence.
2, File for a divorce and request "exclusive possession," if your Ex is making life for you and/or the children extremely stressful or unbearable. If the judge agrees, your Ex can be evicted by Court Order.
3. File for a divorce, reach an agreement with your Ex to move out and give you exclusive possession. File that agreement with the court.