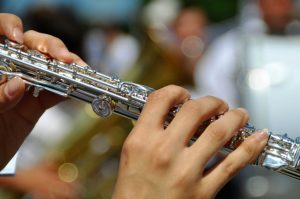 Five regional high school marching bands will be performing Saturday evening at Council Rock North High School.
The Council Rock North Marching Band will host the regional competition starting at 6:30 p.m. at Walt Snyder Stadium next to the school. Tickets are $10 for adults and $5 for students and senior citizens. All tickets include a program book.
The seventh annual Council Rock Marching Band Invitational Competition will feature musicians from both Council Rock high schools, Montgomery High School, Neshaminy High School and William Tennent High School.
The marching bands will perform field shows that have taken weeks of preparation. More than 600 students will be taking part in the competition that will be overseen by professional judges, said Marc Weiss, the president of the Council Rock North High School Band Parents Association.
A full concession stand will be open and all proceeds will benefit the Council Rock North High School band program.