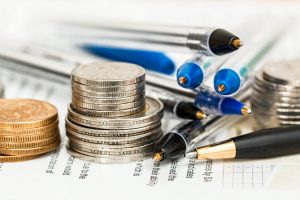 Pennsylvania insurance regulators announced Monday that premiums of Affordable Care Act, also known as Obamacare, packages offered by insurers will see some premiums rise an average of 30.6 percent next year.
The original increase was projected to be an average 7.6 percent for some individual health insurance plans purchased through the Obamacare exchanges in the state. However, the Pennsylvania Insurance Department said President Donald Trump's executive order last week to end federal cost-sharing payments to insurance companies and congresses lack of action to make the funds available will cause the drastic jump in rates.
"It is with great regret that I must announce approved rates that are substantially higher than what companies initially requested," said Acting Insurance Commissioner Jessica Altman. "This is not the situation I hoped we would be in, but due to President Trump's refusal to make cost-sharing reduction payments for 2018 and Congress's inaction to appropriate funds, it is the reality that state regulators must face and the reason rate increases will be higher than they should be across the country."
"Under the Affordable Care Act, plans are available at four levels – platinum, gold, silver, and bronze. These levels represent different levels of cost-sharing based of monthly premiums and total out-of-pocket costs. A bronze plan will normally have the lowest premium but could have the largest out-of-pocket costs, whereas a platinum plan would have the highest monthly premium but lowest deductible. Because cost-sharing reductions are only available on silver plans, rate increases necessitated by the non-payment of these cost-reductions will be limited to silver plans. On-exchange bronze, gold, and platinum plans and off-exchange silver plans will not be impacted by these disproportionate increases," state officials explained.
"Premium subsidies are calculated based on the cost of silver plans in each rating area, and subsidies increase in connection with rate increases. Because rates are rising on silver plans due to cost-sharing reduction non-payment, premium subsidies may be generous enough to allow an individual who qualifies to purchase a gold-level plan that has more favorable cost-sharing at a lower price than previous years," officials further explained.
"Most people won't notice a significant difference in prices because the increased premiums will be offset by increases in tax credits — a different government subsidy to bring down premium costs for low-income insurance buyers, health experts said. But those who are not eligible for tax credits will see a higher price," an Allentown Morning Call article stated.
The Pittsburgh Post-Gazette reported that about 85,000 Pennsylvanians would be impacted by the double-digit hike in premiums come 2018. The other 426,000 Pennsylvanians who use the Obamacare marketplace will not see the large increase.
"You shouldn't even mention [Obamacare.] It's gone. There is no such thing as Obamacare anymore. It is a, and I said this years ago, it's a concept that couldn't have worked," Trump said Monday, according to Newsweek.
"The president's deliberate action and Congress's failure to appropriate these funds despite repeated requests is forcing large rate increases on consumers in Pennsylvania and around the country, but my department is doing what we can to help our consumers understand their options and hopefully shield them from these rate increases," said Altman, whose department regulates the insurance industry.
Altman said the Pennsylvania Insurance Department is partnering with Consumers' Checkbook to offer a tool allow consumers to compare Obamacare and non-Obamacare insurances packages. Consumers can visit https://pa.checkbookhealth.org to use the plan comparison tool.
Despite Trump's comments and executive order, Obamacare's 2018 open enrollment for health insurance through the marketplace will run from November 1 until December 15. In order to have health care coverage as of January 1 through Obamacare packages, consumers must sign up by the December 15 deadline. Marketplace plans can be purchased on HealthCare.gov and resources can be found at localhelp.healthcare.gov.
"While there has been much conversation this year regarding the Affordable Care Act's future, it remains law. The benefits, consumer protections, and financial assistance that law provides are still available," Altman said.