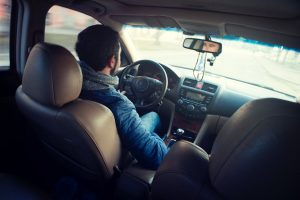 Bucks County will use a popular ridesharing service during a year-long pilot program that will transport parents to court-ordered visit with their kids.
The Bucks County Commissioners voted Wednesday to approve an agreement with San Francisco-based Lyft for a cost not to exceed $18,000. The program will run between Wednesday and December 31, 2018.
While the Bucks County Children and Youth social workers and caseworkers usually take time to drive parents to their court-ordered visits with their children, Lyft will now provide that transportation, saving busy county employees mileage and time, officials said.
The rideshare vehicles would only be transporting adults.
The agreement with Lyft is based on the assumption that Bucks County will request about 500 rides and that the average trip will be $36.
County spokesman Chris Edwards said Lyft has a $1 million insurance policy that covers the driver, passengers and third parties.
Pennsylvania will reimburse 80 percent of the pilot program cost, Edwards said.
County officials told the Commissioners that Lyft was chosen because they offer more than Uber, another popular ridesharing company.
"We're catching up with the times … and hopefully with an innovative solution," Commissioner Robert Loughery said.
Commissioner Diane Ellis-Marseglia noted that the program would also provide opportunities for the Lyft drivers who accept the ride requests.