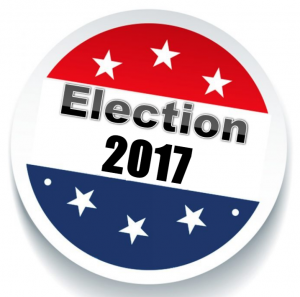 A controversial ballot question that could one day lead to a complete overhaul of the property tax system passed without the support of Bucks County voters.
The question passed statewide but saw 55 percent of Bucks County voters against it and had little support in the Philadelphia suburbs. However, Pennsylvania is a big state and the ballot question did receive enough "yes" votes to pass.
Below is the ballot question: 
Shall the Pennsylvania Constitution be amended to permit the General Assembly to enact legislation authorizing local taxing authorities to exclude from taxation up to 100 percent of the assessed value of each homestead property within a local taxing jurisdiction, rather than limit the exclusion to one-half of the median assessed value of all homestead property, which is the existing law?
The "yes" vote will allow state lawmakers to amend the Pennsylvania Constitution to make changes that would enable local taxing bodies, such as a county, municipality or school district, to exclude homeowners from property taxes. Currently, a homestead exemption means up to 50 percent of a tax bill could be exempt, but few taxing bodies have made exemptions.
State lawmakers still have to pass the hurdle of coming up with amendments to the state Constitution before any property tax relief could happen.
Another major issue would be how tax revenues lost from property tax exemptions would be made up. In the past, increases on income and sales taxes have been talked about along with a use tax.
The property tax exemptions would only apply to residences and not commercial properties
Over the past several years, some lawmakers have proposed bills that would eliminate school property taxes on residences and commercial properties and replace them with other taxes to replace the lost funds. The most current version is Senate Bill 76, which has yet to come up for a full vote.