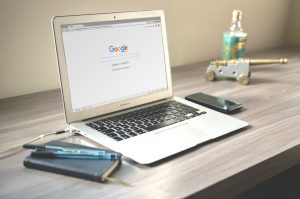 Pennsylvania will join other states in pursuing legal action following the Federal Communications Commission's vote to rollback net neutrality.
State Attorney General Josh Shapiro's office released a statement noting that the 3-2 decision by the FCC commissioners on Thursday will "face serious legal challenges."
"The vote by the Federal Communications Commission to gut net neutrality could end the internet as we know it.  The FCC action undermines free speech and is bad for consumers and business—especially startups and small businesses," Shapiro said.
Net neutrality goes on the idea that internet traffic should be treated on a level playing field and service providers are not able to favor certain services or content providers based on how much customers pay. Opponents have stated their worries that cancelling regulations on net neutrality would create an unfair advantage to large content producers, internet service providers and streaming services while potentially cost consumers more money. To calm fears, those in support of the repeal have said the free market would make sure the playing field remains level.
Shapiro and 17 other attorney generals asked federal officials to delay their vote after discovering as many as 2 million comments on net neutrality that were submitted to the FCC were fake.
In Pennsylvania, between 50,000 to 99,000 fake comments using stolen identities were filed, New York investigators said before Thursday's vote.
"The theft of someone's voice in our democracy cannot stand, and we must first get to the bottom of this massive identity theft," Shapiro stated.
State officials have set up a website where Pennsylvanians can check their names were used without permission.
LevittownNow.com Publisher Tom Sofield joined Local Independent Online News Publishers (LION), a group of 180 local news publishers across the United States, in opposing the regulations that they fear would hurt small businesses and independently owned local news outlets.
A poll by University of Maryland's School of Public Policy states that 83 percent of respondents are against the FCC's plan to repeal net neutrality regulations. The support against the proposal, according to the survey, was bipartisan.
The fight to keep net neutrality rules in place will be fought in the courts and halls of Congress, which can vote to overrule the FCC decision.