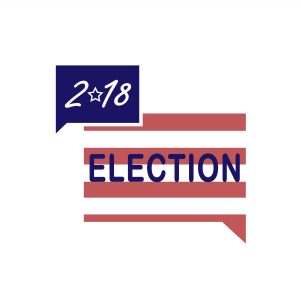 The candidates running for their party's general election nomination for the Eighth Congressional District commented on Friday's release of a controversial memo.
Incumbent Republican Congressman Brian Fitzpatrick released a statement on the four-page House Intelligence Committee memo that alleges FBI investigators abused their powers through his elected office.
After the Republican-staffer created memo was declassified by President Donald Trump and released Friday, pundits on both sides argued about the information contained inside.
Republican candidate Valerie Mihalek's statement:
"Sunshine is the best disinfectant and the release of the memo tells part of the story.  We would hope our Government and our Congress would tell the whole story so we as a nation can have answers and move on to address the important issues of dealing with the opioid epidemic, ensuring our economy keeps growing, supporting our veterans and seniors, helping families thrive , fixing our infrastructure, securing America and dealing with threats from around the world."
Republican candidate Dean Malik's statement:
"The contents of the Nunes memo is shocking and a reminder of the importance of standing with President Trump to drain the swamp. Congressman Brian Fitzpatrick, who previously worked for the FBI, helped Democrats by refusing to vote for Trump or support his agenda in Congress. The Democrats and some corrupt members of the FBI have worked to undermine the will of the people in a way unthinkable just a short time ago. It also raises the question as to why we have a law that is so expansive and unchecked that it lends itself to this type of abuse by bad actors. As a congressman I would support reforming FISA to protect the due process rights of all Americans while still empowering our nation's law enforcement agencies to keep us safe from acts of terror."
Democratic candidate Steve Bacher's statement:
"The Nunes memo is a failed attempt by Republicans in Congress to discredit the FBI investigation into Trump's collusion with Russia. It sets a bad precedent with the release of classified information for political purposes. Brian Fitzpatrick is silent on the Republican leadership's shameful choice to reveal classified information, over the objections of the Department of Justice, while he sides with Trump against truth, democracy and the FBI."
Democratic candidate Rachel Reddick's statement:
"Despite his own experience as an FBI agent, Congressman Fitzpatrick has been complicit in this administration's attempts to undercut the integrity of the FBI for their own political gain. As a veteran, I am deeply concerned about Brian Fitzpatrick's choice to side with Donald Trump and House Republicans by calling for the release of the Nunes memo in order to interfere with an ongoing investigation without considering the dangerous implications for our national security. In the Navy, we put country above self, and our elected officials should hold themselves to the same standard."
Democratic candidate Scott Wallace's statement:
"It's sad and disturbing that Brian Fitzpatrick has decided to side with Donald Trump, Paul Ryan and Republican leaders in Congress, even though the FBI expressed "grave concerns about material omissions of fact that fundamentally impact the memo's accuracy." After praising the release of the partisan memo, Mr. Fitzpatrick – himself a former FBI agent – calls for "bad actors" within the FBI to be named publicly and punished. Naming and shaming FBI agents because of a partisan witch hunt is un-American."