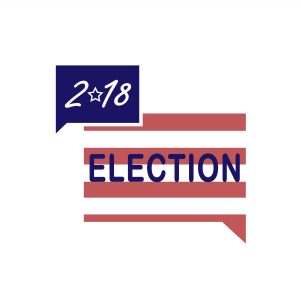 A number of congressional hopefuls are set to appear in late April and early May for a debate and forum before the primary election on May 15.
The traditional debates, hosted by the Bucks County Community College, are set to take place on Thursday, April 26 and Tuesday, May 1.
Democratic candidates will debate issues facing the First Congressional District at the community college's Lower Bucks Gene and Marlene Epstein Campus at 1304 Veterans Highway in Bristol Township. Steve Bacher, Scott Wallace and Rachel Reddick from 12:15 p.m. until 1:15 p.m.
Republican candidates Dean Malik and current Congressman Brian Fitzpatrick will debate at the same location on Tuesday, May 1 at 12:15 p.m. until 1:15 p.m.
The traditional debate will be moderated by Bill Pezza and will be open to the public.
Also on May 1, Republican Dean Malik and Democrats Steve Bacher, Rachel Reddick and Scott Wallace are set to appear at a forum focusing on the environment in Northampton.
The forum is set for 6:30 p.m. at the Northampton Free Library at 25 Upper Holland Road in Richboro. The forum is free, but due to the limited space of the library, interested attendees are asked to sign up in advance at this link.
Every candidate running in the First Congressional District has been invited to participate, organizers said. Current congressman Brian Fitzpatrick reportedly declined his invitation to the forum.
The forum is being hosted by the Bucks Environmental Action (BEA) Group, a coalition of environmental activists who came together after the 2016 elections in order to facilitate networking of people involved in environmental issues, efforts, and concerns.
At the start of the forum, each candidate will introduce themselves and their overall environmental stance. The candidates will then face three questions from different areas relating to the environment. The forum will conclude with pre-submitted questions for the candidates.
"We are hoping that in this way, some attention will be paid to the highly significant environmental issues and concerns in an intimate venue that allows some of the voters to hear what the candidates think." said Sharon Furlong, a cofounder of BEA and the moderator of the forum.