By Wayne Fish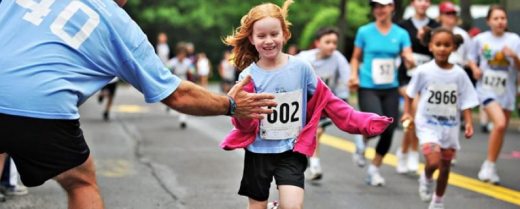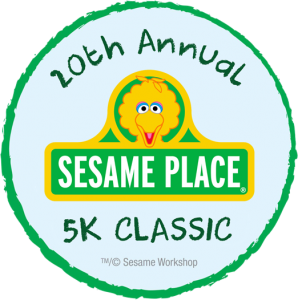 It's a day your child will never forget.
We're talking about that very first visit to Sesame Place, the legendary theme park in Middletown Township.
There are wide eyes and even wider smiles as the little ones get to meet all their favorite characters – from Elmo to Big Bird to Cookie Monster – and ride all the rides. . .including the brand new "Oscar's Wacky Taxi Roller Coaster.''
Since the last century, the Kiwanis-Sesame Place Classic 5K race has helped make this dream a little bit more of a reality.
Now in its 20th anniversary year, the Classic will continue a very special tradition for all runners who take part in either the 5K, the one-mile fun run/walk or the kids' sprint on Sunday, May 20.
Once again this year, each race participant once again will receive one free single-day admission ticket to Sesame Place.
In addition, each runner may purchase up to five additional single-day admission tickets at 50 percent off. Tickets are valid through June 17, 2018. Promo code expires May 31, 2018.
Over the years, thousands of first-time park visitors have used this method and the process has been well received.
"We're excited and honored to be the host for the 20th anniversary of such a wonderful community event," said PJ Schweizer, events and production manager at Sesame Place. "We're looking forward to welcoming runners of all ages to participate in the race."
Also, it should be noted that groups of 20 or more can register together and receive a $5 discount for each runner.
The Classic begins bright and early with the one-mile event starting at 7 a.m., followed by the 5K at 8 a.m. and the kids' sprint at approximately 8:45 a.m.
Many runners consider this a "fun'' race but for those who take it seriously, the course is flat, fast, closed to vehicular traffic and USATF-certified.
Registration, timing and results once again will be handled by the respected Linmark Sports of Mantua, N.J.
While these races are going on, kids of all ages are welcome to visit the Middletown/Langhorne Fire Co. "Super Truck,'' sit in the cab and perhaps learn a little bit about fire safety.
Proceeds from the race benefit the Dick Dougherty Scholarship Fund, which provides financial assistance to college-bound seniors at 18 Bucks County high schools.
Started in 1999, the Dougherty Fund has raised more than $400,000 for this cause. Thanks to the efforts of the Levittown Bristol Kiwanis Club, many worthy scholar-athletes have been duly recognized for their achievements, both on the playing field and in the classroom.
To register and also to get more information, visit www.sesameplaceclassic5k.com. All those who register before the May 6 pre-registration deadline are guaranteed a specially designed 20th annual Sesame Place Classic T-shirt.