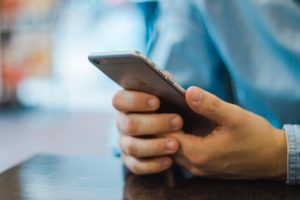 Don't be surprised if you get a text message from the government on Wednesday afternoon.
According to the Federal Emergency Management Agency (FEMA), emergency planners will fire off the first nationwide test of a text-based wireless Emergency Alert System at 2:18 p.m.
"THIS IS A TEST of the National Wireless Emergency Alert System. No action is needed," the message to wireless-enabled devices will read.
The test is not expected to impact phone calls or data service on wireless devices.
In addition to the wireless test, a TV and radio Emergency Alert System test will take place at 2:20 p.m. and last about a minute.
"The purpose of the test is to ensure that [the Emergency Alert System and Wireless Emergency Alerts] are both effective means of warning the public about emergencies, particularly those on the national level. Periodic testing of public alert and warning systems helps to assess the operational readiness of alerting infrastructure and to identify any needed technological and administrative improvements," FEMA officials said.
The system is operated by FEMA and only to be used in serious emergencies.