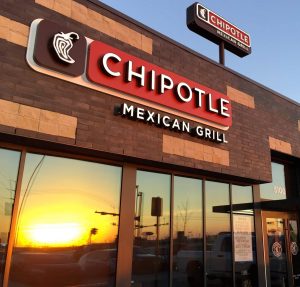 Chipotle Mexican Grill is looking to build an eatery with a drive-thru in the Village of Newtown Shopping Center.
The fast-casual chain received conditional use approval from the Newtown Township Planning Commission earlier this month.
Chipotle laid out the plan to construct their eatery at the under-renovation shopping center near the current location of the Bank of America off Durham Road. It would feature a drive-thru and sit next to a planned outdoor seating area and performance space being constructed by the shopping center.
Chipotle has long been rumored as eyeing the Newtown area. To move forward, the plan needs further approvals.
Chipotle currently operates Bucks County locations in Bensalem, Doylestown, Warminster, and Warrington. The company is planning to also open a restaurant near the Oxford Valley Mall in Middletown.