By Dave Lemery | Watchdog.org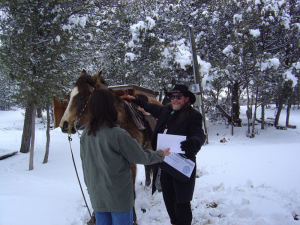 An inaccurate census count could cost Pennsylvania millions of dollars, state officials said, and they want to make sure the count is right.
Members of Gov. Tom Wolf's cabinet, census officials and members of the Governor's Census 2020 Complete Count Commission held a news conference Monday, one year before the official count is set, to emphasize the importance of the census. Wolf established the commission last year, appointing 45 people from all walks of life including academia, nonprofits, businesses, health care and religious organizations.
Census numbers determine federal funding for a long list of programs including the Special Supplemental Nutrition Program for Women, Infants and Children (WIC) community development block grants and educational programs including Title I and Head Start.
The state loses $2,093 for each person that is not counted, according to Rick Vilello, deputy secretary for the Department of Community and Economic Development.
Historically, young children, racial and ethnic minorities, rural residents and low-income households are undercounted, said Sue Copello, director of the Pennsylvania State Data Center.
"Pennsylvania has more than 2.7 million rural residents, the third largest rural population among the states," she said. The state is also growing more racially diverse, adding 400,000 minority residents since 2010.
"More than one in 10 Pennsylvania residents lives in poverty, and one in five young children lives in poverty," Copello said. "Outreach to these population groups is important for a complete and accurate census in 2020."
Pennsylvania is one of several states challenging a question about citizenship added to the 2020 census. The case is on the calendar for the U.S. Supreme Court later this month. President Donald Trump tweeted on Monday that the census "would be meaningless and a waste of the billions (ridiculous) that it costs to put it together" without the citizenship question.
Vilello said the question is seen as a challenge but one that will be decided in the courts.
"I think there is a concern it will scare some people from answering the census, and the key to the census is counting everybody that's here regardless of their citizenship status," he said.
Pennsylvanians will have several ways to respond to the census, according to Phil Lutz of the Census Bureau. For the first time in the census' history, people can respond online. Respondents can mail their census forms in or call a phone number.
The census will also be available in more languages than before as well, Lutz said.
The Census Bureau is in the process of establishing offices in some Pennsylvania counties and will be hiring temporary workers to help with the count, he said.