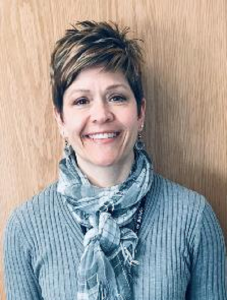 A new leader has been selected for the Bucks County Adult Probation and Parole Department.
Christine A. Shenk, a resident of Hilltown Township, was appointed to be the next chief by Bucks County President Judge Wallace Bateman late last month.
Shenk had been serving as deputy chief of the department that employs 83 people and is responsible for close to 11,000 individuals on county probation and parole. She replaces Séan R. Ryan, who retired from the chief job in January.
"I'm very proud of this department and I look forward to continuing our work of serving the Court and County of Bucks by providing effective supervision to probationers and parolees with the utmost integrity and professionalism, while maintaining officer and community safety and helping to make victims whole," Shenk said in a statement issued by the county.
Shenk previously worked as an instructor with University of Maryland University College's criminal justice program and volunteers with Grandview Hospital's hospice program. She also is a private pilot.