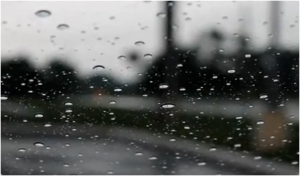 Lower Bucks County is facing threats of heavy rain and potential severe weather Sunday night into Monday morning.
Forecasters from the National Weather Service in Mt. Holly, New Jersey said Lower Bucks County is under an "enhanced" risk of "damaging wind gusts" and "widespread ponding on roadways likely with urban and small stream flooding." The storms are expected to also bring a chance of isolated tornadoes across the region.
The storms carry the threat of winds that can take down trees and power lines overnight, forecasters said.
With recent rain, the saturated ground is more susceptible to flash flooding.
"Windy conditions are expected Monday, with gusts of 40 to 50 mph possible. These gusts could hamper any clean-up efforts and knock down additional trees, especially any damaged in the overnight storms," forecasters said.
The National Weather Service advised residents that severe weather at night can be more dangerous because most people are asleep.