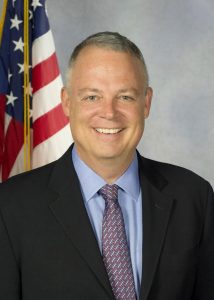 Legislation that would bar child marriage in the Keystone State will be voted on by the Pennsylvania House of Representatives. 
The bill was voted out of the House Judiciary Committee with full bipartisan support on Tuesday. It is awaiting a vote on the floor by the full House.
House Bill 360 was sponsored by Newtown State Rep. Perry Warren, a Democrat, and Republican State Rep. Jesse Topper, of Bedford, Fulton, Franklin, and Warren counties.
The two-page legislation would repeal exceptions and set the minimum age for marriage in the state at 18. 
Presently, Pennsylvania law allows children of any age to be married with consent of a court. If the child 16 or 17, their parents can consent to their marriage. However, those under 18 who are married are unable to enter into binding contracts or file for divorce.
"This bill is about child protection. Studies have shown that a child often does not have the capacity to make a decision to marry before 18, and a child under 18 does not have the legal rights of an adult," Warren said.
In a statement, Warren said the issue of child marriage was first brought to his attention by two constituents, including Newtown Borough Councilwoman Tara Grunde-McLaughlin.
"When I speak about this bill," Warren said, "invariably someone asks, 'Child marriage – is that a thing?' It is, and it is time to set the age at 18 to protect children in Pennsylvania."
Pennsylvania is currently among 27 states that do not put an a cap on how young a person can be married. Delaware and New Jersey have passed laws banning child marriage over the past year.