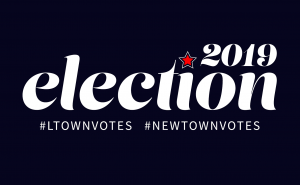 Election day is here once again.
Tuesday, May 21 is primary election day across Pennsylvania.
All polls will be open from 7 a.m. to 8 p.m.
As a reminder, Tuesday is a closed primary, meaning only registered Democrats can vote for Democrats, registered Republicans can only vote for Republicans.
According to the Pennsylvania Department of State, there were 197,263 Democrats, 186,503 registered Republicans in Bucks County and 76,022 registered to no party or another affiliation as of May 13.
CLICK HERE TO FIND YOUR POLLING PLACE
NO identification is needed to vote. The exception is if you are a first-time voter or this will be your first election in a new ward.
If you are looking to write-in a candidate, poll site staff can show you how to add a person's name.
Problems at the polls? Contact the Bucks County Board of Elections at 215-348-6154.
Click here to see a sample ballot for Bucks County.
The below candidate information has been provided through an extensive guide compiled by the League of Women Voters of Bucks County.