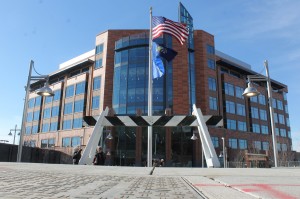 Bucks County closed all its offices on Thursday following strong storms the evening before.
In a tweet, the county said power outages at critical facilities caused them to close all government offices, including at the county complex in Bristol Township.
All district and county court proceedings scheduled for Thursday will be postponed.
The county plans to reopen on Friday.
As of Thursday morning, about 600 customers remained without power in the Newtown area. In the Doylestown area, the outages numbered more than 4,000.