By Dave Lemery | Watchdog.org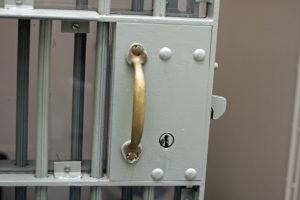 By the time 2019 is over, Pennsylvania might be known as the "criminal justice reform" state.
On the heels of the "Clean Slate Act" that went into effect at the end of 2018, lawmakers from both parties and in both chambers of the Legislature have continued to roll out proposals that seek to reduce Pennsylvania's prison population and make it easier for the formerly incarcerated to find clear pathways to rejoining society.
One idea that's been around for a few years got a boost this week as state Rep. Joanna McClinton, D-Philadelphia, once again sought to rally support for her legislation that would make the expungement of a criminal record automatic in cases where someone is found not guilty by the courts or pardoned by the governor.
"When I was elected in August of 2015, this was the first piece of legislation I introduced," McClinton said at a news conference at the Capitol. "And here we are four years later, and for the first time, we've been able to create a great conversation and build advocacy."
Buttressing McClinton's assertion of a groundswell of support was the presence of state Rep. Tedd Nesbit, R-Grove City, and Sens. Camera Bartolotta, R-Washington, and Sharif Street, D-Philadelphia. Other attendees included representatives of both prosecutors and defense associations, the Pennsylvania Chamber of Business and Industry, Americans For Prosperity-PA and more.
The speakers at the news conference described how exoneration or pardon doesn't end the criminal justice odyssey for some individuals who find it prohibitively expensive to get their criminal record expunged – a pro forma exercise virtually guaranteed to succeed that nonetheless can cost thousands of dollars in some cases.
"I believe it is our responsibility in Pennsylvania to automatically expunge these records," Bartolotta said. "It shouldn't be another hoop they have to jump through. It's like running a marathon and getting to the finish line and then finding we've put another one in place seven blocks down the road."
McClinton's proposal isn't alone in working its way through the Legislature this session. On Wednesday, the state Senate passed a trio of bills all aimed at making the criminal justice system more fair.
Sen. Lisa Baker's Senate Bill 500 aims to help out county authorities overwhelmed by managing those on probation and parole. It creates a County Adult Probation and Parole Advisory Committee to take a statewide look at the funding and training issues that counties are grappling with and suggest solutions.
Senate Bill 501 by Sen. Thomas Killion, R-Brookhaven, aims to provide more flexibility in sentencing so that nonviolent offenders can more quickly access drug treatment programs and, in some cases, provide for automatic parole. It would also give parole officers more resources to address probation violations.
And Senate Bill 502, put forth by Bartolotta and Sens. Vincent Hughes, D-Philadelphia, and Art Haywood, D-Abington, would work to keep victims in mind by alerting them when someone is placed in a drug treatment program, among other provisions.
The trio of Senate bills, versions of which passed last session but were never considered in the House of Representatives, earned the praise of the Commonwealth Foundation's Vice President Steve Bloom.
"Pennsylvania has proven itself to be a national leader on criminal justice reform," Bloom said in a statement. "And the improvements we've made over the last several years are working. Consequently, we are seeing senators from both parties stand side by side to pass laws that simultaneously improve public safety, decrease government spending, and make our justice system fairer."
Sen. Street expressed similar sentiments during the news conference for McClinton's legislation.
"As you can see, we have a diverse bipartisan group of legislators here, activists, and indeed, I'm joined by members of the administration who understand that the time to act on criminal justice reform is now," Street said. "And so I encourage all members who are listening … to take action on these important measures, so that as Dr. [Martin Luther] King has said in the past, justice can roll down like a mighty river and wash away some of the sins of injustice of the past of this Commonwealth."