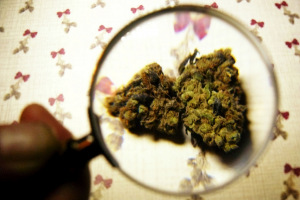 Starting on Saturday, Pennsylvanians with anxiety disorders and Tourette syndrome will be able to purchase medical marijuana as part of their treatment.
The state Medical Marijuana Advisory Board voted last month to approve the conditions for medical marijuana treatment after reviewing medical research on how the drug can be used to treat the illnesses.
Medical marijuana can only be purchased legally to treat a pre-approved list of conditions.
Pennsylvania Department of Health Secretary Dr. Rachel Levine said that patients with anxiety disorders should continue to pursue counseling and therapy to manage their illness. She also offered the advice that medical marijuana with low THC and high CBD levels have been shown to be more effective for treatment of anxiety disorders and is recommended for short-term use.
"Patients should consult with their health care provider to see if medical marijuana will be beneficial for them. I do not take this decision lightly, and do have recommendations for physicians, dispensary pharmacists and patients in terms of the use of medical marijuana to treat these conditions. For both conditions, medical marijuana is not first line treatment and should not replace traditional therapies but should be used in conjunction with them, when recommended by a physician," Levine said.
Medical marijuana is not recommended by state health officials to treat children and adolescents with anxiety disorders due to the fact their brain is still developing. The jury is still out on whether medical marijuana can impact a fetus.
State health officials have said that there are 54 approved dispensary locations across Pennsylvania and 165,000 total patients with more than 137,000 identification cards issued.