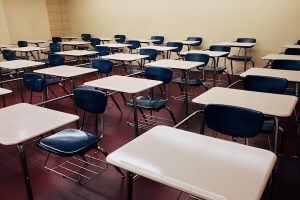 The majority of the contacts from Bucks County to the statewide Safe2Say Something Anonymous Reporting System were for bullying.
A recent report from Pennsylvania Attorney General Josh Shapiro revealed that the system received 23,500 tips and complaints from students between its launch on January 14 and June 30.
Across Pennsylvania, the majority of contacts were for reports of bullying and cyberbullying. There were 607 tips for threats against schools and 523 for threats against person, according to the report.
The majority of the tips came through Safe2Say Something's mobile app with the website and phone line coming in second and third.
A look at the most common calls in Bucks County:
Bullying/cyber bullying: 202
Cutting/self-harm: 144
Depression/anxiety: 143
Drug use/distribution/possession: 134
Suicide/suicide ideation: 132
Smoking (tobacco, e-cigarettes, vaping) in school: 81
Inappropriate language, behavior, or gestures: 51
General harassment: 35
Anger issues: 33
Threats against school: 33
The system was used earlier this year to investigate a reported threat against a charter school in Tullytown. In the end, the information appeared to be unfounded.
"The Safe2Say Something Program has received a total of 1,300 tips that were designated as prank tips. There were a total of 887 tips that were immediately identified as prank tips by the crisis center analysts," the report stated.
Shapiro said the majority of tips received were not threats to classmates or schools, but mainly from students dealing with mental health issues.
"The numbers in this report show the reality of what our children are facing in school as they struggle with bullying, anxiety and thoughts of self-harm. The Attorney General urges Pennsylvania's Legislature to read this report, study the data and act to address the need for increased mental health resources for students across our Commonwealth," Shapiro wrote.
For the first half of 2019, the Safe2Say system cost $743,428, including the price to launch the service. The state legislature has funded the system that is based on the promise of anonymity and confidentiality.