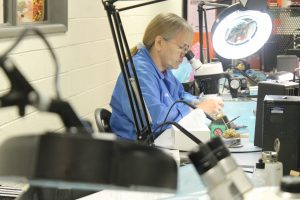 The unemployment rate in Pennsylvania increased last month.
Data from the Pennsylvania Department of Labor and Industry shows that the July seasonally-adjusted number rose one-tenth of a percentage point to 3.9 percent. It marks a slight increase in the jobless number but it still remains near record lows.
Federal government data shows that Bucks County's unemployment rate remained stable at 3.4 percent in June, the latest month that data is available.
The national unemployment rate for July remained steady from June at 3.7 percent.
The July increase was due to employment declining from June and unemployment rising for the first time in the year.