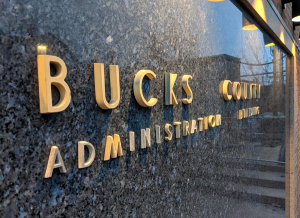 Lead hazards in a number of Bucks County homes will be handled thanks to a $1.5 million federal grant.
Republican Congressman Brian Fitzpatrick announced Wednesday that the county was awarded the money through the U.S. Department of Housing and Urban Development's Office of Lead Hazard Control and Healthy Homes.
The money will identify and remediate dangerous lead problems in 200 low-income housing units.
"Every family, and especially children, deserves to live in a household free from contaminants and lead hazards," said Fitzpatrick. "This grant will protect Bucks County families by targeting and eliminating hazards that harm their overall quality of life. This is an investment not only in our community but in the health of our families."
"HUD understands the close connection between health and housing," said Matthew Ammon, director of HUD's Office of Lead Hazard Control and Healthy Homes. "This year, HUD is awarding a record number of awards to jurisdictions to directly support their efforts to identify and clean up housing-based health hazards like lead and mold."
"The County of Bucks is interested in supporting initiatives that ensure the safety, enhance the health, and improve the quality of life for all Bucks County residents," said Bucks County Commissioners Chairman Robert Loughery. "This important initiative aligns with that priority, and we are pleased to invest in lead-remediation activities to further ensure the availability of safe housing."
More than 34,000 homes in Bucks County were constructed before 1940, raising the chance that there are increased risk for lead hazards, officials said last year.