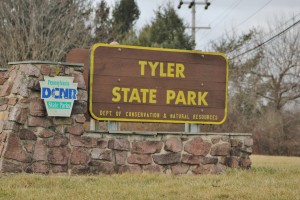 Volunteers and State Rep. Perry Warren will be cleaning up along the Neshaminy Creek at Tyler State Park in Newtown Township this month.
Warren, who is from Newtown Borough, will be partnering with Keep Pennsylvania Beautiful for the Pick Up Pennsylvania for the Friday, October 18 cleanup and wildflower planting from 9 a.m. to 11:30 a.m. Volunteers are asked to meet at the Tyler State Park boat house, which can be found by going to 101 Swamp Road and following the signs.
"My office will be hosting volunteers at Tyler State Park to help with cleanup efforts along Neshaminy Creek," said Warren. "We are joining with the community to help preserve our beautiful landmarks in Bucks County.
Volunteers have been asked to wear clothing that is fine for working outdoors and can get dirty or wet. Waterproof footwear is recommended. Gloves and trash bags will be provided. 
Anyone with questions can contact Warren's district office in Yardley at 215-493-5420.