Tyler State Park will be closed Wednesday for the annual state-sanctioned antlered and antlerless deer hunt.
The one-day will close the state park that sits in Newtown, Northampton, and Wrightstown townships.
In the past, hunters were selected by the Pennsylvania Department of Conservation and Natural Resources (DCNR) during a lottery drawing. They were permitted to use semi-automatic or muzzleloader shotguns with "00" buckshot ammunition.
Newtown Township police said law enforcement will have safety zones, no hunting areas, and park boundaries will be posted and strictly enforced. Rangers from the DCNR, game wardens, state conservation officers, and state troopers will be visible to maintain a safe event.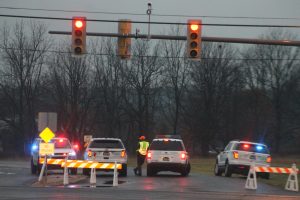 State officials have said that deer in the park can impact the balance the ecosystem by over-browsing on tree saplings, forest understory, shrubs and wildflowers. In order to keep the park's ecosystem functioning properly, hunters are called upon for culling the deer herd.
For more details and to ask questions on the Tyler State Park hunt, the park office can be reached at 215-968-2021.