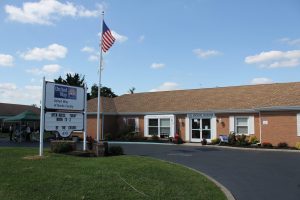 Going into the 2019 holiday season, the United Way of Bucks County's Holiday Gift Card Drive had a goal of helping 1,200 older kids and teens.
A marketing plan was set. Partners were contact. Requests for donations were readied and spreadsheets prepared. Come early November, the fundraising effort got underway and funds were being collected to cover the 1,200 older kids and teens, an increase over 2018.
As the mid-December deadline approached, several hundred additional requests for help came in from across Bucks County. The number was much larger than expected and kept growing.
This year's requests included a single mom who barely had enough money to purchase groceries after a separation and worried about making the holidays special for her kids, a sister who asked on behalf of her 13-year-old brother who was being raised by his grandfather, and a grandmother living in a garage while taking care of her 11-year-old granddaughter.
As the list of requests grew, the United Way of Bucks County began a push to fulfill the additional 500 requests for help. Things were looking grim. It appeared not every older kid and teen with a verified need might receive a gift this year.
As of Wednesday evening, the goal was reached. Neighbors, LevittownNow.com and NewtownPANow.com readers, and businesses had stepped up to fill the major funding gap.
Thanks to the support, the close to 1,700 older kids and teens in need will be able to receive a holiday gift, which will mean gift cards to various businesses that teens enjoy.
The Holiday Gift Card Drive provides gift cards to older kids and teens who have aged out of toy drives.
The United Way of Bucks County staff handed out the gift cards to many families who will benefit from the program over the past week.
"My son doesn't ask for anything. He knows that things are tight. He is going to be so surprised to get this on Christmas morning," one mother said.
A single dad who lost his job last month said he was grateful for the help.
"I know she wants clothes. We don't have the money for that right now … But she wouldn't want me picking her clothes anyway. I'm glad it's a gift card," he said.