By Steve Bittenbender | The Center Square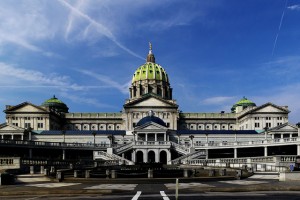 Pennsylvania lawmakers and the state's Attorney General's office announced on Monday they're teaming up to fight waste, fraud and abuse in the Medicaid system.
A bipartisan group of lawmakers will sponsor bills in both the House and Senate aimed at protecting the health insurance program for 2.7 million of Pennsylvania's most vulnerable residents. The proposals come nearly nine months after a state grand jury released its recommendations to curb fraudulent claims from siphoning funding from the public program.
"This is a nonpartisan issue that brings people together to solve a challenge," Attorney General Josh Shapiro, a Democrat, said at a news conference in Harrisburg this week.
The proposals include a bill that would create a state version of the federal False Claims Act, which the Centers for Medicare and Medicaid Services (CMS) uses to recoup fraudulent Medicare expenditures. Shapiro said Pennsylvania is the only state among the top eight Medicaid spending states that does not have a False Claims Act on the books.
That means while the Medicaid Fraud Control Unit in Shapiro's office was able to make 292 arrests, get 173 convictions and reclaim $34 million in taxpayer funds in 2017 and 2018, it was not able to reclaim all the funding it could have.
State Rep. Seth Grove, R-York, will sponsor the House bill that will allow the state, as part of national settlements, to regain an additional 10 percent in funds for false claims made against the state's Medicaid program. It will also allow Shapiro's office or a district attorney appointed by the attorney general to look into cases where fraudulent or other improper claims may have been submitted.
State Sen. Lindsay Williams, D-Allegheny, will sponsor a similar bill in the Senate.
"I applaud Attorney General Shapiro for bringing to light the glaring problems our Medicaid program faces. Every misspent or fraudulently used dollar is another dollar hardworking taxpayers have to make up for," Grove said.
Also among the bills is a proposal State Rep. Tommy Sankey will sponsor that requires any Medicaid managed care organization (MCO) to enter into an agreement with the Pennsylvania Department of Human Services and allow the state to recoup any Medicaid funding that paid for such erroneous services.
Among the money misspent includes $43 million approved by MCOs for what the U.S. Department of Health and Human Services deems as "provider preventable conditions." That would include cases where mistakes were made, such as the removal of the wrong appendage during an amputation.
In addition, State Rep. Wendi Thomas, a Republican who represents a portion of lower and central Bucks County, will also file legislation that would make knowing or causing a fraudulent claim to be file a crime. Any claim over $2,000 would be a third-degree felony, with claims valued at $100,000 or more becoming a second-degree felony.