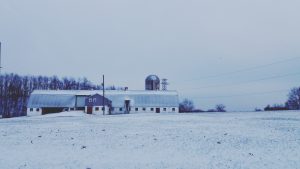 A Winter Weather Advisory was issued for Saturday as a storm moves toward Lower Bucks County.
Forecasters at the National Weather Service said snow would begin Saturday morning or afternoon and could mix with sleet or rain by later in the day or evening. There is some uncertainty related to surface temperatures along the I-95 corridor. Warming temperatures could hamper more significant snow accumulations.
In their Friday evening briefing, forecasters were predicting 1 to 2 inches of snow in Lower Bucks County.
"Within the advisory area, snow may mix with sleet and/or rain during the late afternoon and evening, which would reduce overall accumulations," forecasters said.
The storm could bring the first measurable snowfall of the season to the Newtown area, which saw spring-like temperatures last weekend.