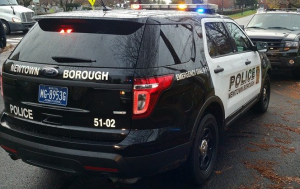 Business owners in Newtown Borough are being warned about recent crime. 
Borough police said Friday that there has been a rash of burglaries in the central business district recently. 
Police did not state what stores were hit or if anything was taken, but they said commercial buildings were entered through climbing through first-floor windows overnight. There have been at least three instances of entry being made. 
The most recent burglary happened around 1 a.m. Thursday on South State Street. The suspect was described as a tall male who wore a hooded jacket. He was last seen fleeing the business, police said.