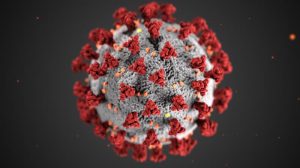 At least 10 of the 128 patients in Bucks County confirmed to have COVID-19 have "fully recovered," the county's top public health official said.
While some patients have recovered, Bucks County Health Department Director Dr. David Damsker said nine patients are in the hospital. Five of the patients are in stable condition and four are in critical condition in intensive care units.
The 18 new COVID-19 cases confirmed on Friday marked the smallest increase in new cases in four days, county officials said.
Damsker explained that the majority of new cases on Thursday were among people who had contact with a COVID-19 patient, including family members. He said new cases of community spread appeared to be limited.
"We didn't get any new cases of community spread among people who were staying at home and only going out to the grocery store or the pharmacy," he said.
Many of the cases of community spread are of people who are in frequent contact with others, including first responders and medical staff.
Of the cases where the patients recovered, they spent seven days in isolation after becoming ill and had been symptom-free for at least three days. There were several additional patients soon to be released from isolation pending confirmation.
Across the county, 29 of 54 municipalities have at least one case of COVID-19.
The Pennsylvania Department of Health reported 1,687 cases and 16 deaths confirmed in the state as of Thursday afternoon.
"The reality is we're just seeing the beginning of this crisis," Fov. Tom Wolf said at a press conference. "We don't know how bad the surge will be or how long this will go on."
The news from Bucks County came as the United States passed every other country as having the most COVID-19 cases. By Thursday night, America had more than 85,000 confirmed cases.