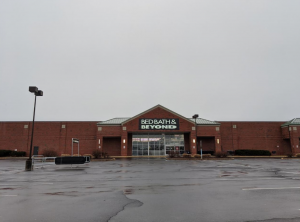 Social distancing, remote working, schools being closed, and the stress of paying bills at a time when many are out of work can be a major jolt away from the routine of normal life and have an impact on the mental health of Bucks Countians.
In just a few short weeks, regular life has been upended and the impacts for some can be startling.
"These are really not normal times," said Donna Duffy-Bell, the administrator of mental health and developmental programs for Bucks County. "We should acknowledge that these are not normal times and there's no such thing as a normal response."
Nick Emeigh, the director of outreach and development at NAMI (National Alliance on Mental Illness) Bucks County, said his organization has seen a trend where people are glued to the news.
"It's okay to check in once, twice, or three times daily," he said. "However, constant exposure to news of a crisis from various sources can be a detriment to our mental wellness. Individuals are encouraged to set healthy limits on media exposure."
Duffy-Bell said people should watch for heightened reactions or out-of-the-ordinary behavior that could be signs of trouble.
"It's one thing to feel anxiety but if that anxiety is immobilizing you and you can't take care of your daily needs or your children. When the symptoms get to the point that you are not able to meet basic functions and responsibilities, then I think that would be a cause for concern," Duffy-Bell said.
Lenape Valley Foundation CEO Sharon Curran said people can deal with the stress and anxiety amid COVID-19 by focusing on encouraging thoughts, on the moment right now, and less on what may happen in the future.
"Remind yourself of all you are doing to follow the guidelines to stay well and concentrate on things you can control. Be a cheerleader for yourself," she said.
Bucks County Commissioner Chairperson Diane Ellis-Marseglia, a clinical social worker, stressed the important of routines and the benefits they can have on people.
"Get up, get dressed, make your bed," she said. "Do something."
"Steps we can all take include: trying to stick to a routine, maintain good eating and sleeping habits, engage in activities that don't involve listening to the news – read a book, check out online exercise opportunities like yoga, get outside if you're able to maintain social distancing, connect with family or friends, engage with your kids in games or chores," Duffy-Bell said.
Curran also said following a healthy daily routine can relieve stress.
"Mindfulness exercises and deep breathing are so helpful, and there are many online videos and websites that show you how, if this is something new to you. Make a list of things you enjoy doing that can be done at home to counterbalance all the stress. Any kind of spiritual practice that has meaning for you can bring some comfort. Listening to music, talking a walk outside at a safe distance from others, and taking time to stretch and relax the body can all be helpful," Curran explained.
With social distancing and nearly all public gathering spaces closed, people can feel lonely and distant during the pandemic.
"Just sending a text or Facebook message to let someone know you care about them can be the best and most effective way to maintain connection. Just because we are physically distanced doesn't mean we can't be socially connected, and in 2020 we have the technology to let everyone know they're not alone in creative ways," Emeigh said.
"This might be a good time to reach out to someone whom you haven't seen in a while," Curran said. "They may be lonely, too, and welcome the call."
"During hours when connecting with others is not possible, journaling about one's feelings can be a help. Taking a walk outside, practicing proper social distancing from people, and making a point of saying 'hello' to your neighbors underscores that we really are all in this together," Curran added.
Ellis-Marseglia said she has enjoyed seeing people using social media dance competitions as a way to create some normalcy.
Bucks County has yet to see any large increase in suicides as a result of COVID-19.
Duffy-Bell said the county's crisis centers remain open. She noted that there has been an increase in calls related to the pandemic and substance abuse.
"We are concerned that those living with mental health conditions, including substance use disorders, may not have the resources they need to maintain their recovery. We're also concerned that many who have never faced the daily challenge of living with a mental health diagnosis will experience symptoms while quarantined and not know what to do. We want both groups to know that we are there for them in any way they need or want to reach out," Emeigh said.
"This is a time of great anxiety: anxiety about lost income, about becoming ill, about children's well-being and that of everyone in the family," Curran said, noting Lenape Valley Foundation continues to operate their services.
At NAMI Bucks County, Emeigh said Zoom meetings and video chats have been working well for support program participants.
"Human beings are hardwired for connection, so maintaining that connection is vital. NAMI prefers the term physical distancing to social distancing, so we've launched Online Mental Wellness Support Groups, Netflix Parties, Creative Groups, Forums, and Education Programs to maintain social connection and offer support to those who experience mental health conditions, but also to those who may be experiencing stress and anxiety for the first time," he said.
"If you need any help, please reach out," Ellis-Marseglia said.
Bucks County operates a behavioral health helpline at 215-399-5681 from 8:30 a.m. to 4:30 p.m. Monday through Friday.
NAMI Bucks County HelpLine at 1-866-399-NAMI (6264).
Crisis centers in Bucks County can be reached by calling 1-800-499-7455.
Pro-Act's online and virtual support groups and mutual aid meetings are online.
The National Suicide Prevention Hotline at 1-800-273-TALK (8255).