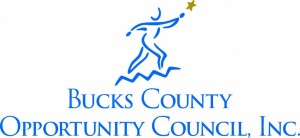 The Bucks County Opportunity Council has graduated its 300th family from poverty to economic self-sufficiency. The comprehensive, individualized program works with families to end poverty by connecting people with the resources to thrive through hard-work and coaching.
The 14 new families celebrated their success recent at the Warrington Country Club among family, friends, staff and volunteers.
To graduate, clients must be free of all welfare subsidies and have secured employment that pays a family a sustaining wage; live in safe and affordable housing; have access to safe and reliable transportation; maintain a balanced budget, and have a health care plan for the entire family.
When they enter the program, clients commit to working with a coach on an individualized plan of action. Many return to school or training programs to gain additional skills for new jobs. On average, it takes three years to graduate. Last year's graduates have more than tripled their salaries since entering the program.
For every $1 invested in an economic self-sufficiency graduate, $4.60 is saved in cash welfare subsidies alone. Graduates become tax-paying members of the community and their wages earned are mostly spent locally, according to the Bucks County Opportunity Council.
The Economic Self-Sufficiency program is one of several signature programs of the Opportunity Council that help Bucks County residents move from crisis to stability. Bucks County Opportunity Council also manages a food program with over 60 distribution sites in the county; helps with emergency assistance for families in crisis; a weatherization program; and VITA, a free volunteer income tax assistance program for low to moderate income families. Last year the agency served over 9,600 people.