A journey across continents ended early Tuesday morning when a fugitive wanted for the death of a beloved Newtown Township resident was escorted by members of the U.S. Marshal Service off a Delta flight and into the custody of the Bucks County authorities.
Nelio Sotomayor-Sanchez, 46, a former Bucks County resident, was formally arraigned at the Justice Center in Doylestown Tuesday afternoon before Judge Diane Gibbons on charges of homicide by vehicle, involuntary manslaughter and related offenses. After deeming him an extreme flight risk, Gibbons set bail for Sotomayor-Sanchez at $5 million cash.
Extraditing Sotomayor-Sanchez from Peru to Bucks County took months of work and cooperation between law enforcement officials in the United States and Peru. The  46-year-old was arrested peacefully in January by Peruvian police in the nation's capital of Lima. For the next 10 months, he sat in a Peruvian prison as members of the American government hashed out paperwork with South American authorities.
District Attorney Matt Weintraub said he was pleased with the recapture and extradition of Sotomayor-Sanchez. Before reporters, he showed off the defendant's passport with the stamp from this morning's flight and his ID from Peru.
"No matter how long it takes, we will seek justice for our victims in Bucks County," Weintraub said.
At the time of his arrest, Sotomayor-Sanchez was wanted in Bucks County on charges related to the fatal traffic crash he allegedly caused on Woodbourne Road near Swift Road in Middletown on December 23, 2010. Sotomayor-Sanchez's Volkswagen Beetle struck a white PT Cruiser driven by Newtown Township resident Sheree Maillie, 55, head-on, authorities said.
The Bucks County District Attorney's Office said in a statement that the "defendant was attempting to pass another vehicle illegally over a double-yellow line when the fatal collision occurred." They also noted witnesses told Middletown investigators the Beetle crossed the double-yellow line, causing the wreck that killed Maillie.
At the time of the crash, Sotomayor-Sanchez was working odd jobs and staying with family that lived in Bucks County at that time. He did not have a valid license and had overstayed his federal visa.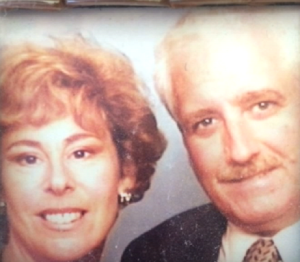 Sotomayor-Sanchez, a divorcee with two children in Florida, suffered injuries in the crash and was treated at St. Mary Medical Center.
Following his release from the hospital, Sotomayor-Sanchez moved to Tampa and his lawyer at the time confirmed that the 46-year-old was aware he would be charged in connection to the violent wreck.
The day after Middletown police filed charges in District Judge John Kelly's court in January 2011, Sotomayor-Sanchez hopped on a plane and caught a flight from Tampa to South America.
Maillie was a popular teacher's aide at Newtown Middle School and a retired NYPD officer. She met her husband, Michael, in New York City. The two went on to raise a family, who did not wish to comment but attended Sotomayor-Sanchez's formal arraignment Tuesday.
Jim Christie, supervisory special agent for the FBI's Fort Washington resident agency, said leads gathered by federal authorities led to the location and arrest of Sotomayor-Sanchez. However, he declined to go into further details on how the fugitive was found.
A federal fugitive warrant from the U.S. Department of Justice will be withdrawn now that Sotomayor-Sanchez has been returned to Bucks County to face trial.
Weintraub said he was not able to answer how a man who was charged with serious offenses in Bucks County was able to board a flight out of the country.
"Great question," he said. "Why don't you ask them that in Florida?"
Officials listed the more than a dozen diplomatic and law enforcement agencies in both continents that coordinated Sotomayor-Sanchez's return.
Before the judge, Sotomayor-Sanchez asked for a representative from the Peruvian embassy be made aware of his arrest. The judge asked Deputy District Attorney Robert James to sent a letter to officials from Peru, but also noted to the defendant that they already must know because they helped bring him back to Bucks County custody.
Sotomayor-Sanchez was in the United State legally starting in the late 2000s and remained in Bucks County after his visa expired. Before moving to the area, he worked in various odd jobs in Chicago, he said through a translator.
"It just seemed so easy for this man to kill someone and then leave. It's just so sick that anyone would know that this happened and not do something to bring it to an end," Maillie's daughter, Julie, said in a 2016 interview.
Sotomayor-Sanchez is set to stand trial starting next month.