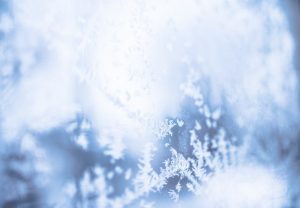 UPDATED: 9:32 a.m., Saturday: 
The National Weather Service upped the snow total prediction for the Newtown area to 2 to 3 inches.
Original Story:
The holiday weekend will start out with some snow as cold temperatures hang around into the new year.
According to the National Weather Service's Mt. Holly, New Jersey, Office, a coating to an inch of snow are expected to fall starting Saturday morning and ending by the evening. The snow will easily stick to road surfaces due to the frigid temperatures in place.
Daytime high temperatures below freezing are expected to continue through New Year's Eve and into the first week of the new year. Overnight lows in the teens will not be uncommon, forecasters said.
Bucks County officials have extended the "Code Blue" warning until 7 a.m. on Sunday, January 7. The on-call emergency homeless shelter for the rest of December is Emmaus Road Lutheran Church in Middletown's Levittown. In the new year, the Lower Bucks County Code Blue shelter will switch to Woodside Church in Yardley.
County health and emergency management officials advised residents to check on the elderly and pets during the extreme cold.
The National Weather Service advised that those who go outside wear warm layers of loose-fitting, light clothing. They also said wearing a hat can stop a good portion of your body's warmth from escaping in the bitter cold.