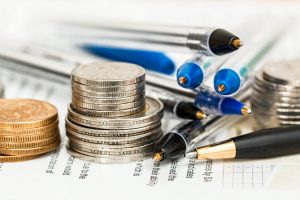 Bucks County residents have been asking all week: why can't I pay my taxes early?
According to municipal, county and state officials, Pennsylvania law does not allow prepayments of taxes for the upcoming year.
While New Jersey and other states have different laws or their governors have signed executive orders allowing prepayment, the Keystone State prohibits early payment and Gov. Tom Wolf had not signed an executive order as of Friday night.
In a letter to tax collectors from Bucks County Director of Finance David Boscola, he stated "tax collectors should not accept and the Bucks County Treasurer will not receipt any prepayment of 2018 real estate taxes." He further added the Bucks County Commissioners will not certify assessments until January 21, 2018.
"Unfortunately, the township cannot accept those payments. The tax duplicates that are created by the county, upon which taxes are based, are not issued until right before they are to be sent out on an annual basis, Newtown Township officials said.
The questions that have come from the public to state legislators offices and local tax collectors have been fueled by recent media coverage of residents in high-tax states prepaying for 2018. The rush comes after a new tax reform law will cap local tax deductions at $10,000 for the 2018 tax year.
The change in the deduction policy could mean those living in high-tax states could lose money if they can not deduct their $10,000-plus tax bills.
Reuters reported late in the week that the Internal Revenue Service (IRS) put a notice online that placed some doubt in the theory of prepaying taxes in 2017 and not counting them toward 2018 taxes.
"A prepayment of anticipated real property taxes that have not been assessed prior to 2018 are not deducible in 2017," a IRS statement said.
The Republican's recent tax reform bill was signed into law before Christmas by President Donald Trump. The overhaul shifts the tax rates for most Americans in its first years and cuts the corporate tax rate.