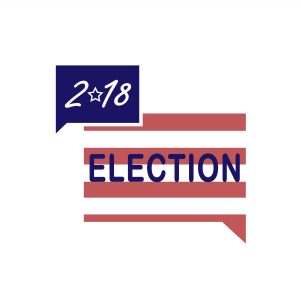 The last day to register to vote in the Pennsylvania primary election is Monday.
To be eligible to vote in the closed primary, citizens must be registered as a Democrat or Republic to cast ballots to pick their parties' general election nominees.
Bucks County officials said voter registration forms will be available Monday at the Bucks County Administration Building at 55 East Court St. (2nd Floor) in Doylestown from 8 a.m. to 5 p.m., Lower Bucks Government Services Center at 7321 New Falls Road in Levittown from 8:30 a.m. to 4:30 p.m., and Upper Bucks Government Services Center at 261 California Road in Quakertown from 8:30 a.m. to 4:30 p.m.
In addition, eligible voters can register by mail or apply in person at a county voter registration office; county assistance offices; Women, Infants & Children (WIC) program offices; PennDOT photo and drivers license centers; Armed Forces recruitment centers; county clerk of orphans' courts or marriage license offices; area agencies on aging; county mental health and intellectual disabilities offices; student disability services offices of the State System of Higher Education; offices of special education in high schools; and Americans with Disabilities Act-mandated complementary paratransit providers.
Voter registration applications must be postmarked by Monday, April 16.
The Pennsylvania Department of State also operates an Online Voter Registration service. 
The May 15 primary will have voters pick nominees for U.S. senator, governor, lieutenant governor, representatives in Congress, half of state senators, all representatives in the General Assembly and members of the state and county party committees.
Questions can be directed to the county elections office at 215-348-6163.