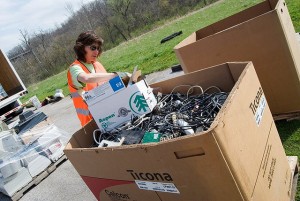 Residents in the Council Rock School District can dispose of unwanted electronic items Saturday at Council Rock North High School.
E-Waste Experts will be collecting cell phones, personal computers, laptops, printers, wires, video games, TVs, and many other items Saturday from 9 a.m. to 1 p.m.
Organizers said there will be a $25 charge for TVs and monitors. In addition, items with freon, non-rechargeable batteries, and smoke detectors will not be accepted.
Drivers must enter the high school campus in Newtown Township from Green Lane. The Swamp Road entrance will be an exit only.