Provided by the Pennsylvania Department of Banking: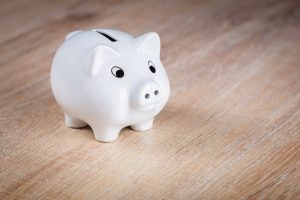 Following the recent decision of the Federal Reserve Bank's Federal Open Market Committee to raise the target range for the federal funds rate, Secretary of Banking and Securities Robin Wiessmann advises Pennsylvania consumers to be aware of five ways this vote in Washington, D.C. might impact their personal finances.
"This important decision by the members of the Federal Open Market Committee considers many complex economic factors and policies that attempt to both stimulate employment growth and manage inflation," Secretary Wiessmann said. "Raising the target range can be a sign that the overall economy is doing well, and may mean a better return on savings and investments. However, it can also affect the cost to consumers for every day borrowing for mortgages, credit cards, and student loans."
Wiessmann points to five areas to where consumers may notice increased costs, and actions to consider that may mitigate the pinch to their wallets:
Mortgages: The cost of purchasing a home may increase for both 15-year and 30-year fixed-rate mortgages, as well as adjustable-rate mortgages. It may be time to consider refinancing an adjustable-rate mortgage to a fixed-rate one.
Credit cards: Banks often raise their prime interest rates following a federal rate hike, so consumers who do not pay off their credit card balances can see an increase in the amount they owe. Prioritizing paying down your credit card balances or signing up for zero-interest balance-transfer cards are two tactics to consider.
Auto loans: Consumers shopping for a car may find it less likely to come across zero-percent financing deals that have been staples for well-qualified borrowers over the last decade. Investigate your financing options through the dealer and your bank or credit union before committing to buy.
Student loans: Students taking out new loans this fall may pay more than previously. Those paying back student loans that have a variable rate are also likely to see an increase in their payments. Consider refinancing your loans and locking in fixed interest rates, keeping in mind that you would no longer be eligible for student loan forgiveness programs.
Savings Accounts: Savers will likely see a small boost in the amount of interest they earn on their savings accounts. As banks compete for the deposits of customers, they may be more willing to pay higher rates to win customer business.
Wiessmann notes that this is seventh rate hike approved by the Federal Open Market Committee since 2015, and that two additional hikes are expected this year.