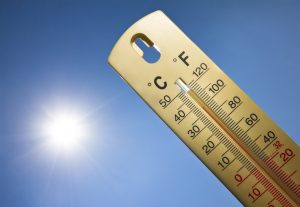 With a heat wave hitting Bucks County, officials have extended the hours for six senior centers.
On Monday, Tuesday, and Wednesday, the hours at the Bensalem Senior Center, Bristol Borough Area Active Adult Center, Bristol Township Senior Center, and Morrisville Senior Center will be extended from 9 a.m. until 6 p.m. In Central Bucks County, the Benjamin H. Wilson Senior Center in Warminster and Central Bucks Senior Center in Doylestown will be open for longer hours.
The National Weather Service issued a Heat Advisory for Tuesday and Wednesday due to daytime temperatures that are expected to hit above 90.
Officials from the Bucks County Area Agency on Aging alerted seniors that extreme hot weather can lead to heat stroke or heat exhaustion. They advised them to take precautions.
Seniors may call 267-880-5700 for help during the period of extreme heat. For emergencies, seniors are advised to call 9-1-1.