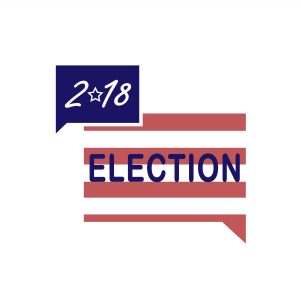 Tuesday is the last day to register to vote in Pennsylvania before the November general election.
Residents can register online to vote through the Pennsylvania Department of State website or at three Bucks County locations through the Bucks County Board of Elections.
The Bucks County Board of Elections will accept voter registration forms at the following locations on Tuesday:
Bucks County Administration Building, 55 East Court Street (second floor), Doylestown – 8 a.m. to 5 p.m.
Lower Bucks Government Services Center, 7321 New Falls Road, Levittown – 8:30 a.m. to 4:30 p.m.
Upper Bucks Government Services Center, 261 California Road, Quakertown – 8:30 a.m. to 4:30 p.m.
"Voting is both a precious right and a privileged duty in a democracy," Acting Pennsylvania Secretary of State Robert Torres said. "The Department of State is urging every eligible Pennsylvanian to register to vote by the October 9 deadline and then to cast a ballot in the November 6 election so their voices may be heard."
According to state officials, individuals registering to vote in the Tuesday, November 6 election must be:
A citizen of the United States for at least one month before the election.
A resident of Pennsylvania and the election district in which the individual wants to register and vote for at least 30 days before the election.
At least 18 years of age on or before the date of the election.
In addition to registering to vote, Tuesday is the last day voters can make changes to their existing registration. Voters can confirm their registrations status online.
Registered voters who will be casting an absentee ballot can request one until Tuesday, October 30 and ballots must be received in the county election office by 5 p.m. on Friday, November 2.
This year, voters in the Newtown area will elect a governor and lieutenant governor, one U.S. Senator, and cast their ballot for the First Congressional District. Even-numbered state Senate districts and all state House seats also will be on the ballot.
Questions can be directed at the Bucks County elections office at 215-348-6163.