By Josh Popichak | Saucon Source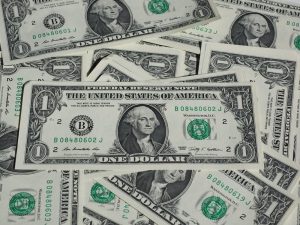 The record-setting Mega Millions drawing held October 23 yielded one big winner.
According to published news reports, a single ticket purchased somewhere in South Carolina matched all six numbers drawn, and the holder of that ticket is now in line to claim a prize worth an eye-popping $1.6 billion before taxes.
Even though the big prize won't be claimed by anyone in Pennsylvania (although there were several $1 million winners), perhaps a future one will be. And as lottery prizes seemingly grow ever-larger, privacy concerns are coming into focus for some local players.
Only a handful of states–including South Carolina–allow lottery winners to remain anonymous, by law.
Pennsylvania on the other hand considers lottery winner information to be public record.
According to the Pennsylvania Lottery website, the Lottery even publishes online lists of winners of $1,000 or more that include the following information:
First name and last initial of the winner(s)
County of residence
Name of game won
Date of win
Prize amount
In many cases photos of winners are also published online, where anyone can view monthly lists of the lucky on the Winners page at PaLottery.com.
There is a potential loophole in the requirement to disclose one's information, as under Pennsylvania's Lottery Law, legal entities such as trusts are permitted to file prize claims and receive prize funds. However, establishing a trust can be time-consuming and costly, and also doesn't necessarily guarantee anonymity.
A state representative from western Pennsylvania introduced legislation in 2013 that would allow lottery winners to decide whether they want their name to remain public.
"Many people, both legitimate and criminal, come out of the woodwork to try to reap some of those winnings for themselves," Rep. Eugene Harhai (D-Westmoreland) told PennLive.com nearly five years ago. "Allowing winners the option of remaining anonymous is the least we can do to protect them from those who would prey upon them."
A Lottery spokesperson, however, said the agency opposes a change to the public record requirement, because "it helps to protect the integrity of the lottery and it reassures players that our winners are real people."