Provided by the Bucks County Department of Consumer Protection: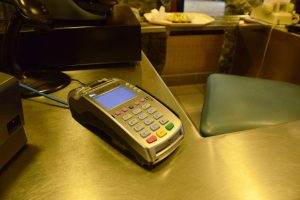 As 2019 rolls in, it appears that we will continue to see the closing of more iconic retailers. As new technology continues to change how consumers make purchases, the methods they use to pay for those purchases also continues to change.
When considering making a purchase of such things as gift cards or product warranties at a large retailer or restaurant, consider the way in which you spend your hard earned money. Your purchase could potentially be affected if the retail store closes down unexpectedly.
Information to consider:
Extended Warranties:
Extended warranties on products, such as appliances, may be affected by a store closure. Think about the solvency of this particular business. Will it be here the following year to back up the warranty and product? Make sure you get a copy of any warranty in advance of the purchase, read it thoroughly (including the fine print). Many warranties have clauses written into them that may exempt the business from paying your claim, depending on the reason for the claim.
Before you buy an extended warranty ask yourself;
Do I think that I will really need this warranty? Is it worth the price? How likely is it that I will have a problem with this product?
Is this warranty a manufacturer's warranty issued by third party?
It is recommended that you purchase a warranty backed by the manufacturer. Third-party warranties can be tricky and more complicated. Many third-party companies are concerned more with the financial pay out than the customer service that you may be used to.
Gift Card Purchases:
Gift cards are not a safe bet should the business end up closing its doors. If you do purchase or receive a gift card, make sure that you use any gift card and redeem any bonus points that you may have earned from any big box retail store as soon as possible.
Unfortunately, we have experienced major restaurant chains as well as larger retailers close down with very little notice, leaving consumers with worthless gift cards. It's always wise to use gift cards as soon as possible.
The bottom line is, consumers have some things to consider before deciding to purchase any retail product in today's world.