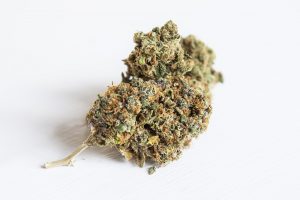 Should Pennsylvania legalize recreational marijuana?
That's the question Lt. Gov. John Fetterman plans to ask on a 67-county listening tour.
Gov. Tom Wolf, who said last year that the state is not yet ready for the legalization of recreational marijuana, stated Thursday that he supports Fetterman's planned tour and wants to hear from Pennsylvanians.
"More and more states are successfully implementing marijuana legalization, especially those surrounding Pennsylvania, and we should learn from their efforts, and better understand the potential fiscal impacts of this reality before taking any collective action," Wolf said.
While Fetterman plans to hit every single county, dates, times, and specific locations for the tour have not yet been announced.
"We want to make sure all Pennsylvanians have a say," Fetterman said.
Wolf's office said they will also be setting up a feedback forum on legalizing recreational marijuana on the governor's website.
A 2017 poll by Franklin and Marshall College found that 56 percent of Pennsylvania voters are in favor of marijuana legalization, a 16-point increase since 2016.
In 2016, the state approved a medical marijuana program that would allow for legal use for certain medical problems. A number of dispensaries began to open in 2018, including Beyond / Hello in Bristol Township.
Pennsylvania's auditor general has called for recreational marijuana legalization. He stated Pennsylvania could collect $581 million a year in taxes from it.
Both New Jersey and New York are moving toward legalizing recreational marijuana. They would join Alaska, Colorado, California, Oregon, Massachusetts, Maine, Michigan, Nevada, Washington, and Vermont.