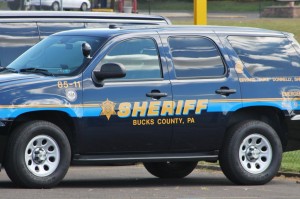 Scammers pretending to be Bucks County sheriff's deputies have been dialing for dollars, law enforcement and consumer protection officials warned Monday.
Callers have reported that deputies Brian Jacobs and Samuel Fisher have been calling and saying they need to speak with the recipient about court and money issues, officials said.
There's one big problem: Jacobs and Fisher are not deputies.
Some of the scam calls have originated from 215-933-3797.
"Please know that this is a scam and do not give out any personal information," said Mike Bannon, the director of the Bucks County Department of Consumer Protection.
There are tips on avoiding fraudulent calls and other scams on the Bucks County Crimes Against Older Adults Task Force website.