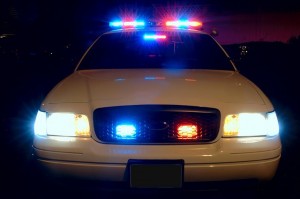 A Bensalem driver is accused of striking a 71-year-old pedestrian last fall and leaving the scene.
John R. Bik, 53, was arraigned before District Judge John Kelly Friday afternoon on charges of third-degree murder, homicide by vehicle, accident involving death, aggravated assault by vehicle, involuntary manslaughter, and several summary offenses. He was released on $75,000 unsecured bail.
Middletown police alleged in court papers that Bik was driving his Ford F-150 pickup truck around 7:30 p.m. on Friday, November 30 when he struck pedestrian James Ogborn, 71, who had recent addresses in Falls Township and Upper Makefield, in westbound lanes of East Lincoln Highway outside Lincoln Plaza.
Ogborn, a U.S. Army veteran, was rushed by the Penndel-Middletown Emergency Squad to St. Mary Medical Center and died from his injuries on Sunday, December 2.
Witnesses to the crash told investigators they saw the F-150 swerve, strike Ogborn, and then leave the scene.
One witness reportedly followed the F-150 as it drove on the Oxford Valley Mall property, police said.
About two hours after the crash, Bucks County dispatchers received a call from an attorney who was representing the driver of the pickup truck. The lawyer said he was heading to speak with Bik and would bring him to the police station, authorities said.
Roughly an hour after the phone call, the attorney and Bik headed to the police station.
Bik, according to police, declined to provide a statement and his car was taken into the custody of investigators.
While turning his keys over, Bik said "I'm sorry" and was told to stop talking by the lawyer, police said.
Investigators used information from the vehicle's computer system and Bik's cell phone to track the F-150's movements leading up to the crash. The pickup truck was tracked to a Bristol Township Fine Wine and Good Spirits store before heading to a Lower Makefield eatery. Around 7:30 p.m. the pickup truck was in the area where Ogborn was struck. The vehicle was traveling at more than 70 mph shortly before and a hard brake was applied at 7:32 p.m., causing the anti-lock braking system to activate, police said.
While in the area, the vehicle slowed down and came to a complete stop for four seconds before driving off and into the area of the mall, police said.
After leaving the mall area, the pickup truck traveled to the Langhorne Square Shopping Center and then passed the East Lincoln Highway crash scene before returning to Bik's home in Bensalem around 8:30 p.m., police said.
The attorney listed in court papers as contacting police on Bik's behalf after the crash was not listed on a court docket as representing him at the time of Friday's arraignment. Attorney Lou Busico represented the 53-year-old Bensalem man as of Friday evening.
"Mr. Bik did not anticipate a pedestrian walking in that part of the roadway. Unfortunately, he did not see him," Busico said. "This is a tragic accident"
"[Ogborn] had a great sense of humor and was an independent thinker who marched to his own drum … a true non-conformist. He also loved music and enjoyed attending concerts," his family wrote in an obituary.
Editor's Note: All individuals arrested or charged with a crime are presumed innocent until proven guilty. The story was compiled using information from police and public court documents.