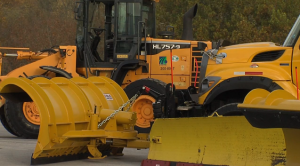 There is a chance of snow to end the week.
Following a Friday morning storm that left about 2 inches of snow in Lower Bucks County, forecasters at the National Weather Service said there is another chance for snow early Saturday. The storm could bring 1 to 2 inches to the lower end of the county along with a small coating of ice.
"Along the I-95 corridor, a wintry mix cannot be ruled out, but the more substantial impacts are expected to the northwest at this time," forecasters said in a briefing.
Snow was forecasted to start late Friday night morning and end by late Saturday morning.
"Plan on slippery road conditions with reduced visibilities at times Friday night into Saturday morning," forecasters said in a Winter Weather Advisory.
Forecasters said they were tracking a system with the "potential to produce significant snowfall" that could hit the area Sunday night into Monday morning.