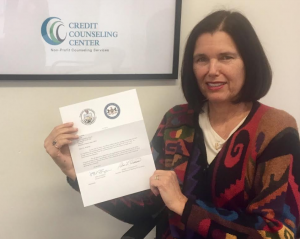 A Bucks County nonprofit will receive thousands of dollars due to the results of a 2006 payday lending lawsuit.
The Credit Counseling Center, which offers financial literacy and counseling services, will get a check for $62,021.77.
"This funding will help more people get the tools and knowledge to make better decisions about their finances for themselves and their families," said Pennsylvania Department of Banking Secretary Robin Wiessmann. "A strong sense of financial capability allows Pennsylvanians to build their financial independence."
The Credit Counseling Center, which has offices in Doylestown, Levittown, and Northampton, is among three other nonprofit credit counseling services in the state that will receive money as part of a settlement from with NCAS of Delaware, LLC, which did business as Advance America Cash Advance Centers, and Advance America Cash Advance Centers, Inc.
NCAS of Delaware violated the Consumer Discount Company Act and was sued by state officials in 2006.
The funds being distributed remain after all eligible restitution in the case was paid.